Maïlys & Greg
IN THE HERE AND NOW
We are French-Swiss wedding photographers, Mailys & Gregory. Just like you, we arrived from different walks of life to the one we shaped as our own.
Our thread is that of movement, elegance and love. Refined, emotive, and a little bold, we craft images that can accompany your life, something to have in your pocket, things to dream.
KIND WORDS
Hi Mailys and Greg,
Fabien and I wanted to send you a note to say thank you for all of your help before, during, and after our wedding day. The experience we had with you two was really fantastic and we are very excited to see the finished product!
The photos are so beautiful and we were so happily surprised by how many moments and people you captured! It was like reliving the day!
You both are so fun and easy to work with and we are really lucky to have found you both for our most memorable day! You have such wonderful talents and we love your style!
Thank you thank you thank you for all your wonderful work!!! We will cherish these pictures for the rest of our lives!
Big hugs,
Trista & Fabien
WEDDING
Trista & Fabien
VENUE
Château Labro, France
KIND WORDS
Mailys and Greg took our wedding photos in the south of France and they were wonderful! We first had an engagement shoot on St Tropez and they went there early that day to find good photo spots. We met up with them later to take the photos, and they were really thorough and professional and clearly love what they do! They were really supportive the day of the wedding too amongst all the pre-wedding stress. The photos ended up being really beautiful we couldn't be happier. They're very natural and romantic which is just what we were looking for. I definitely recommend Mailys and Greg!
WEDDING
Jade & Ben
VENUE
Hôtel Tiara Yaktsa
KIND WORDS
Chère Mailys et cher Gregory,
Quel coup de coeur artistique pour les photos sur votre site ! Une lumière magnifique, de la simplicité et de l'élégance, tout ce que nous souhaitions. Puis première rencontre avec vous, un second coup de coeur pour votre manière d'être, à l'image de vos photos. C'était décidé, ce serait vous pour notre mariage. Vous nous avez avez accompagné avec douceur et sérénité tout au long de cette inoubliable journée riche en émotions, capturant ainsi de subtils moments de complicité, de tendresse et de bonheur avec tous nos proches et saisissant parfaitement la beauté de ces moments magiques. Vous avez réussi à nous sublimer d'une manière que nous n'avions pas osé imaginer. Le résultat est vraiment magnifique.
Encore un immense merci à vous deux d'avoir partagé avec nous cette grande étape de notre vie et de l'avoir si bien photographiée.
Senaït & Avinash
WEDDING
Senaït & Avinash
VENUE
Hôtel Royal, Suisse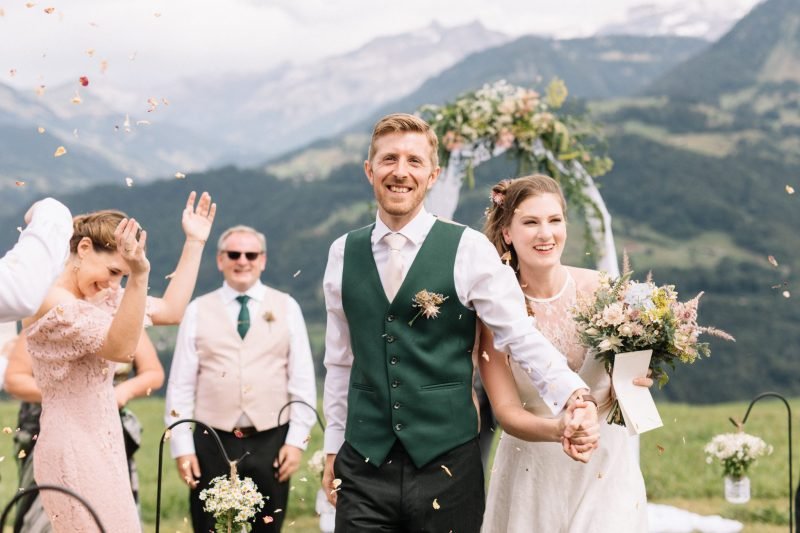 KIND WORDS
Maïlys et Greg,
Merci, je vais me coucher avec un petit rayon de soleil dans le coeur. Vous rendez les gens heureux. Et beaux aussi. Vous les rendez pour l'éternité beaux et heureux. En tous les cas, moi vous m'apportez beaucoup de bonheur en voyant vos images. Et mes fleurs sont si jolies à travers votre oeil, doux mais précis. Vos couleurs sont pastel, mais pas délavées ou surexposées. Pas trop fortes et vivides, ça les rendraient trop réelles et on a envie de rêver... ni trop saturées. Juste naturellement belles.
Bonne nuit et merci, vous m'avez donné vraiment beaucoup de bonheur!
Ann Verborg, fleuriste chez Arôme
WEDDING
Carina & Lee
LOCATION
Leysin, Switzerland
KIND WORDS
J'ai contacté Maïlys & Greg pour faire nos photos de mariage après être tombée sous le charme de leurs photos que j'avais vues sur internet. Nous avons alors fait alors un premier shooting de couple avant notre mariage. Grâce à leur gentillesse, douceur, patience et humour, ils nous ont tout de suite mis à l'aise et nous avons adoré ce moment ! Nous avons ensuite fait les photos de mariage et des photos « day after ». Nous avons reçu énormément de compliments sur nos photos et on nous dit sans cesse qu'on dirait des photos de magazines ! Depuis, tous nos événements sont capturés par Maïlys : grossesse, naissance de notre petite fille, et j'espère encore d'autres événements à venir. Nous sommes accros !
WEDDING
Maïra & Yohan
VENUE
Château d'Oron
KIND WORDS
Bonsoir Maïlys & Greg,
Olalala c'est juste incroyable !
C'est SUPERBE ! Je vous remercie infiniment pour les photos : tout simplement incroyables.
Je suis tellement contente d'avoir tous ces souvenirs, et de surcroît aussi beaux !
On est tellement ravis, tu ne peux pas imaginer !
Les couleurs sont sublimes, le rendu est magnifique. Je ne sais comment vous remercier de votre investissement à tous les deux sur ce magnifique projet. Soyez assurés de mon entière satisfaction et de mon extrême reconnaissance.
Maïté & Davy
WEDDING
Maïté & Davy
VENUE
Château de Verderonne, France